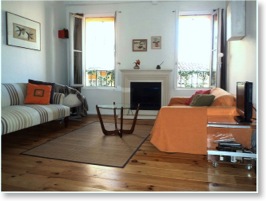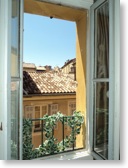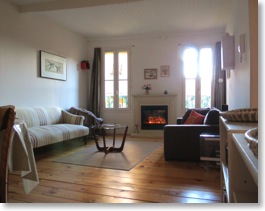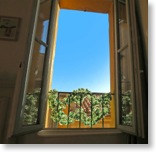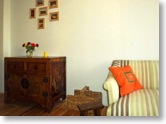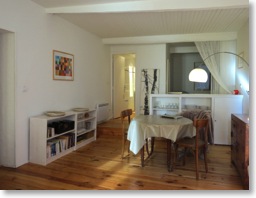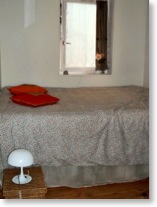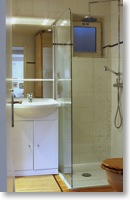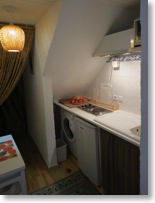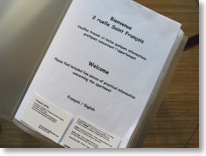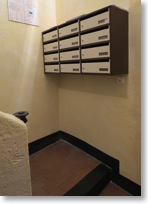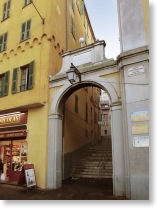 Charming, by the park Promenade du Paillon & at 5 minutes walk to Sea,
In Lively Historic Old Nice
Bright, Quiet & in the heart of entertainments. WIFI, AC.
For 2 , no smoking, no pets.


Apartment Description:
Zen Om, a cosy and relaxing apartment including 1 BR (in France called T2) for an authentic immersion. Cup of excellence TripAdvisor 2014 & 3 stars Nice Tourism office.
Surrounded by the most beautiful landmarks, located in a typical, very safe and strategic area of historic Old Nice (Vieux Nice), the heart of city of Nice, near Sea & Park, and where everything is around just exiting the building: The best bakeries, gourmet food boutiques, wine, food markets, supermarkets, restaurants, cafes, shopping, bookstores, theaters, cinemas, museums, antique markets. While quiet, at the center of all entertainments, cultural events, activities. shopping, transportation, city bikes.
*Just crossing the street, the beautiful Promenade du Paillon, one kilometer pedestrian green flow, et at 5 minutes walk to the sea and public and private beaches by the scenic pedestrian streets of Old Nice, near the beautiful Castle Park, and newest areas of the city.

*About the APARTMENT:
Zen Om apartment open plan, is very tidy, nicely renovated and decorated, with modern & antique, and well equipped. With 3 distinctive areas: living, sleeping: bedroom area , and shower room (closed of course), and kitchen. View of pedestrian street, roofs of Old Nice, the blue sky, birds, and the distant sounds of the church bell…
Wooden floor. Natural ventilation by double exposures. Cosy living area, shower-room with toilet, fully equipped open small kitchen, quiet bedroom. 40 m2 or 431 Sq ft. well layout, 4th floor, in a walk-up small building made of five floors, easy low stairs and well ventilated staircase, and intercom. EQUIPMENT: Reliable WIFI, AC monobloc, Cables TV, DVD, Hifi, washing machine, multifunction oven, microwave. 3 fans. Linen included in Maintenance fee. For winter, a relaxing electric fire-place and electric heaters.
You will find a very tidy and clean apartment. The following linen is scrupulously changed and included in the Management & Maintenance fee: protecting mattress and pillows, sheets, 2 pillow cases, 1 bath mat, 2 large and 2 small towels, 1 kitchen cloth.
Available for your comfort in the apartment: Beach umbrella, umbrella (although rarely used), some sealed bags of coffee for your arrival, tea, sugar, one roll of toilet paper, and cleaning products.

SPECIAL WELCOME:
I'm pleased to offer 30 minutes French language practice, free of charge, optional of course. Sort of a gift "to take with you". Im an experienced French language teacher, native French with also American nationality. And special rates if interested in studying or improving your French skills, or for Bilingual assistance. My teaching site: http://francoiseduffau.com

For the check-in and check-out, I like also to be present, to welcome my guests and introduce the apartment, Nice and areas. I've designed Zen Om book including tips and suggestions, and the Apartment's Manual in French and English languages to answer potential questions on the apartment. Maps, guides and brochures on Nice and areas are also available for consultation.

DETAILS ON LOCATION:
The renovated public swimming pool Saint Francois is in the next street.
The apartment is at the beginning of a small bright pedestrian street, Ruelle Saint Francois, perpendicular to the pedestrian Place Saint Francois facing the park Promenade du Paillon, near also Place Garibaldi.
Importantly and rare in Old Nice, the strategic location allows various paths to the apartment: either just in crossing the street, by the Garden/Promenade du Paillon, leading to the sea, featuring trees, plants, fountains, water sprays, or by the charming historic small pedestrian streets of Old Nice, also by the Bd Jean Jaures,for a faster walks, all transportations, tram (stop: Cathedrale Vielle Ville), city bikes, the "Parking des Arts" located under the Théâtre National of Nice on Promenade des Arts, just in crossing the street ; and allows a fast exit from the city, to go sightseeing.

From Zen Om, you can go by foot all over Nice. The public transportation system is really well organized, renting a car is therefore optional at least for the first days of your stay.

SPECIAL MONTHLY RATES: For January and February 2015: Please inquire.

PAYMENT METHODS:
Rental directly with the owner, myself, therefore legal, straightforward and secured rental.
At booking: Payment of Rental, by Credit Cards through the site.
At check-in only, payment of:
a) Refundable security, returned at check-out: in cash, Euros or equivalent US bank check, travelers. Upon guests' request at when paid at booking, refunded within a week after departure,
b) 90 E Management/maintenance fee including linen.

Please note that automatic translation by sites are not perfect. Please do not hesitate to contact me, if in your language the translation is unclear. Thank you.